Island of Blood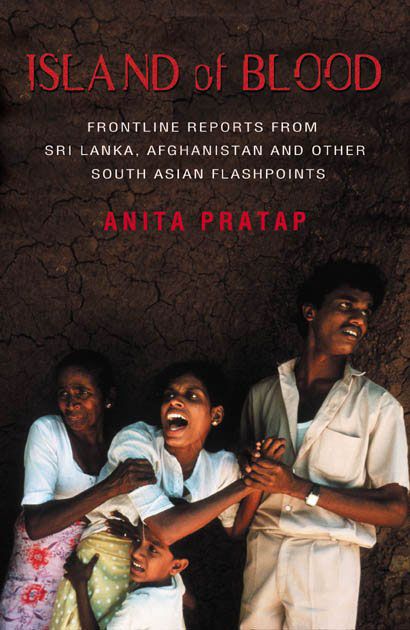 First in India, then in Sri Lanka, Anita managed to gain access to LTTE chief Pirabhakaran, and her interviews with him made headlines around the world. In Afghanistan, she eluded the Taliban militia to discover the frightening reality of women's lives under a terrifyingly fanatical regime. In Bangladesh, she experienced the catastrohpic fury of nature, as a cyclone ripped apart homes and lives. In Kashmir, as in other war-torn areas, she was a helpless witness to the plight of little children who were physically and emotionally crippled for life...
In this book Anita reaches beyond the headlines to plumb the tragedy and despair that are the consequence of racial and historical prejudice, religious and sexual discrimination, mindless hatred and fear.
The book is available in all leading Indian bookstores, or you can order the book from firstandsecond.com.
Anita Pratap has worked for leading Indian and American newspapers and magazines including Sunday, Indian Express, India Today, and Time. Until 1999, she was the New Delhi Bureau Chief for CNN, reporting news from South Asia.
She has won several Indian and international media awards, including the prestigious George Polk award for her coverage of the Taliban takeover of Afghanistan in 1996. In 1998 she was awarded the Chameli Devi Jain award for her 'sensitive portrayal of the human condition' and for her 'talent, dedication and courage as a reporter'.
She is currently freelancing, making television documentary films and writing columns for magazines.
Island of Blood is her first book.
Se bilder