Also by Anita Pratap
Documentaries
F1. ORPHANS OF AN ANCIENT CIVILIZATION
25 minutes and 25 seconds. Exquisite craftsmanship is an integral part of India's 5,000 year old civilisation. But today, it is a dying tradition. Devalued by modern society, the country's 25 million skilled artisans have become orphans of this ancient civilisation. But deep in south India, there is a refuge for a few of them - the Papanasam Kudisai, an artisan's village where craftsmanship is exalted to Fine Art - as in the olden days.
2. LIGHT UP THE SKY
25 minutes and 25 seconds. From a land of insurgency, to a model democratic state, Mizoram's transformation has been dramatic. This documentary focuses on the factors that led to the birth of rebellion in this northeastern state in India, how it was resolved, why peace has returned to Mizoram while it continues to elude India's other North-eastern states, the challenges that now lie ahead of this land of enchanting hills and most important of all, the lessons rest of India - and indeed the world - could learn from the saga of Mizoram.
3. SHABASH HALLELUJAH
26 minutes The state of Nagaland is the theatre of India's oldest rebellion - Naga tribesmen have been waging a half a century old separatist war against India. So the word "Naga" is usually associated with rebellion. But many Nagas have nothing to do with insurgency and there are others like the Nagas in the Indian Army who have put their lives on the line to protect India's territorial integrity. Infact, in the recent Kargil conflict, the first waves of attacks to recapture the crucial peaks from the Pakistani infiltrators were led by the Naga Regiment. They displayed exemplary courage, often taking on the enemy in hand-to-hand combat. As the words of the Naga Regimental song goes "Shabash Hallelujah" - Congratulations and Praise the Lord, the enemy is afraid of them.
4. WHEN THE SOUL GLOWS
26 minutes and 10 seconds. Dance and Music are the twin lamps that light up India's soul… nurtured for centuries by folk traditions, royal patrons and temple rituals. They were two of the 16 forms of worship…and that is why for more than two millennia, dance has been immortalised in temple sculpture. There are seven major classical dances, a few hundred folk dances and several contemporary styles. In India, dance is an expression of both joy and spirituality. For the dancer and the audience, it is that shining moment… when the soul glows.
ALL FILMS DIRECTED, REPORTED, SCRIPTED & NARRATED BY ANITA PRATAP
Les mer
Video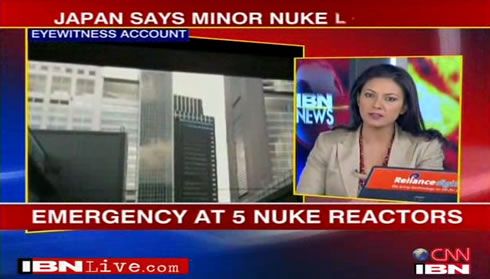 Les mer